Come out and have some fun, MSPC Families!!!
Saturday

 at 

10:00


Get your young children out for a hike while the weather is so beautiful. Let's meet at McConnell Springs, 416 Rebmann Lane at 

10:00am

 of 

Saturday, October 21

. This is an easily accessed oasis right within our city – – a twenty-six acre natural area park located at the historic springs where the city of Lexington was named. McConnell Springs is historically and environmentally significant to this area. We'll walk the half-mile trail together in this fun, unique park.
Sunday

 

10:30

 Worship
CHILDREN'S SABBATH 

SUNDAY
"Give therefore to the emperor the things that are the emperor's,
and to God the things that are God's." – Matthew 22.21
MSPC Children are an important part of worship every Sunday, but this week will be special as they will be helping lead worship by providing music, singing in their own choirs as well as with the chancel choir, reading scripture and delighting us with the Children's Message as they do every week. Matt will also be back and preaching a sermon titled "Giving to God." Hope to see you in worship.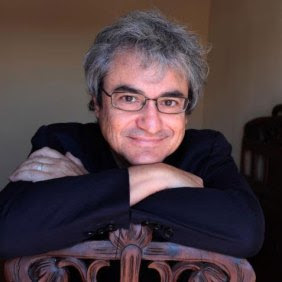 Also 

On Sunday
Listening For God Class – 9:30am 
Carlo Rovelli offers vast, complex ideas beyond most of our imagining — "quanta," "grains of space," "time and the heat of black holes" — and condenses them into spare, beautiful words that render them newly explicable and moving. He is the scientist behind the global bestseller Seven Brief Lessons on Physics, and for him, all of reality is interaction — an everyday truth as scientific as it is philosophical and political. This physicist's way of seeing the world helps make sense of what he calls "the huge wave of happenings" that is the human self. Listen to the interview or read the transcripthere.
BIBLE STUDY CLASS Ron Eads teaches this Bible study class from the Presbyterian curriculum The Present Word. You can pick up a book in class and read the lesson in preparation for the class, or just show up and hear a good presentation by Ron. Men and women, all ages, are welcome in the Scout Room for this good Bible study. Topic: God' Covenant with David: 2 Samuel 7.1-16, Psalm 89, 1 Chronicles 22.6-8.
GREAT ROOM CLASS For all ages. Meets in the Great Room with the comfortable couches, downstairs, just off the Church Nursery. Leader is Douglas Ensminger.  It's a comfortable class, as well… we study a passage from the Bible and think together about what it means for us. Each class stands alone. Come any Sunday you are available. November's study will focus on the Bible passage used in that morning's sermon, with special emphasis on the importance of each reading for our church and world.
GRACE NOTES CHOIR will be meeting from 11:45 to 12:05
PECAN ORDERS The Presbyterian Women will be taking orders for the pecan sale. Sign ups and order forms can be picked up in the punch room after the service. Profits will be used for local missions. Your support is appreciated.
HIGH SCHOOL YOUTH GROUP meets after worship in Fellowship Hall from 12:00-1:30. Come find out what pop music and faith have in common. The youth Halloween Party will be October 29 from 5-7pm and will be held at the Polo Club, 200 Squires Road. Dinner will be served and pumpkins will be carved! See you there!
NADIA BOOK GROUP DOES NOT MEET THIS EVENING. Meet in two weeks, November 5th at Jason & Andreas at 6pm to continue the discussion of The Screwtape Letters. Read chapters 21-31. Snacks & drinks will be provided. Bring yourself and some awesome ideas.
ALSO 

ON SUNDAY

–
SOCIAL JUSTICE LUNCH AND LEARN
The Social Justice Committee has been studying the current immigration policies and their effects and has gathered information to share with you. They have a new booklet called "Considering Sanctuary" that gives a succinct and up-to-date report on immigration today; those booklets can be found on tables in the Narthex and Church Lobby. To see all the materials the SJ Committee has compiled in order to write their report, you can go to MAXWELL SANCTUARY REPORT, or if you would prefer a hard copy of those materials, you can check one out in the Church Library. Then join us for a Lunch & Learn on Sunday, Oct 22 for the congregation to discuss this report and offer guidance and suggestions for future actions. 
October 2nd – 7th
MONDAY
10:30am     Meet Matt for Coffee at Coffea – Open to anyone, no appointment necessary and feel free to bring a friend.
TUESDAY
8:30am      Sweet Blessings
7:00pm      Centering Prayer
8:00pm      UKirk (Blevins House)
WEDNESDAY
10:30am     Morning Kerygma (Pastor's Class)
5:45pm       Fellowship Dinner (ALL WELCOME!!!)
5:45pm       Cherub Choir
6:30pm       Evening Kerygma (Pastor's Class)
6:30pm       Chancel Choir
7:30pm       Westminster Bells
THURSDAY
9:10am       Canterbury Bells
6:00pm       Thursday Night Meal
FRIDAY
7:30pm       Bach to Now Concert is in Fellowship Hall – The concert will feature our resident wind trio, the Favonian Winds (Mattie Greathouse, ute; Dominique Bellon, oboe; & Adria Sutherland, clarinet) who will be joined by Nathan Jasinski, cello; and Loren Tice, piano/organ. The program will include compositions by J.S. Bach, Vivaldi, Johan Amber, Eugene Bozza and Robert Muczynski. For more information, visit http:// bachtonow.org/index.php/recitals
SATURDAY
9:00am       Mahan Woodshop
OTHER NEWS….

WOMEN'S CREATIVE RETREAT
Save the date! October 27- 29, Friday afternoon to Sunday afternoon is the annual women's creative retreat! Bring your knitting, sewing or other favorite craft to our relaxing weekend retreat at Pieceful Haven Retreat Center. This comfortable, craft friendly house is only a bit more than an hours drive. The cost is $40 per night or $80 for the weekend. If you are interested or have questions, talk to Elise or Jan, or email elisekalika56@gmail.com

BELL RINGERS
If you are interested in playing bells, please contact Ted Gentry ted@maxpres.org or 859-351-3278

CHURCH DIRECTORY PICTURES
If you had your directory photo taken at church and would like to get a print or have the digital file, go to: www.richcopley.com/Site/MSPC2017/n-GVNmT4/. There you can download your photo using the downward pointing arrow above the photo, to the right, and use it as you wish, including for prints. You can also have it printed through the website, at cost. If you have any trouble using the site, contact Rich Copley at richcopleyphoto@gmail.com.

HALLOWEEN CARNIVAL & REVERSE TRICK OR TREAT
On October 29, children are invited to wear costumes to Sunday school and worship in preparation for the Carnival which begins with pizza lunch following worship. Each family should bring a small bag of Halloween candy to share. We'll decorate mini- pumpkins, prepare Halloween decorations to share and then go visitor our friends at Ashland Terrace at 1:30. Come join in the fun!
UNIVERSITY OF KENTUCKY INTERNATIONAL GUITAR SERIES

presents a concert on Sunday, October 29 at 7:30pm in the sanctuary. Xavier Jara, one of the most sought after guitarists if his generation, this young virtuoso recently took first prize at the Guitar Foundation of America's International Concert Artist Competition. Come and hear why critics all over the world are raving about Jara's musical prowess. This is a not-to-miss concert, and will surely be the first of many visits by Jara to Kentucky. $15 general/$10 students.
Check out Jara at the link below:
https://www.youtube.com/watch?time_continue=155&v=wwsoQb5meJ4

BURNAMWOOD RETREATS!
HIGH SCHOOL Nov 3-5 ($90 by Oct 13/$100 after)
To register, visit www.burnamwood.net.
MISSION LEXINGTON'S DINNER GALA
will be held on November 3 at the Marriott Griffin Gate Paddock Pavilion (between The Mansion and the back of the hotel). You may sponsor the event, purchase an advertisement in the program for the event, buy tickets to attend, or simply learn more about this year's event at http://www.missionlexington.com/gala.html.

WORDS & WINE ~ The women's book club is reading "The People Up the Holler," a collection of short stories by local teacher Roger Guffey. We'll gather at 6:30 p.m. Nov. 3 at Natalya Tyutenkova's house. On the horizon: For Dec. 1, we'll read "Killers of the Flower Moon: The Osage Murders and the Birth of the FBI" by David Grann, with Toni Carter as our host. To join our email list, contact Kathy at ktcseledy@icloud.com.
Mission
The Mission Committee will be collecting items for Ron Eads' Military Mission to those serving overseas. Items he would like include: candy, lip balm, small snacks.
Prayer Concerns
Jeanne Tighe was in the hospital this week.  She is recuperating at home. Please pray for healing.
Joyce Rose's mom's alzheimers is progressing.  Please pray for Joyce and her mom.
Martha & Tony Dillender have settled at a new place (Brookdale Richmond Place).  Martha is at 3195 Rio Dosa Dr. Apt 2108 40509, and Tony is at 2770 Palumbo Dr. 40509 for those who would like to send a card.
Cathy Penman's surgery was postponed until her doctor has recuperated enough to perform the surgery. Thanks for the prayers.
Sue Senft continues her recuperation at home.  She is having therapy in her home trying to regain mobility.  Please continue to pray for healing.
Brad Cason had surgery on his second knee.  Please pray for healing.
Marty Taylor continues to recuperate at home.  Thank you for the prayers.  Please continue prayers.
Amanda & Michael Cory are moving back to Michigan to be with a relative.  Please pray for safe travels and for successful transition.  We will miss them.  (152 E. Deckerville Road #204 Caro, MI 48723)
BLESSINGYour beauty and abundance abound, Ever-Creative and Living Lord. In every place, in the darkest hour of the night and under the brightest sun of midday, your Spirit designs the intricate weavings of relationship that hold together your children, your animals, your plants, your creatures, your landscapes of earth, sea, and sky into the tapestry that is your promised kingdom. May your beauty drop our jaws, stop us in our tracks, move us to tears… break us open to reveal the Love at the center of your creation in whose name we pray.  Amen.
Copyright © 2017 Maxwell Street Presbyterian Church, All rights reserved.
You have signed up for the Weekly 

Friday

 Mailer

Our mailing address is:

Maxwell Street Presbyterian Church